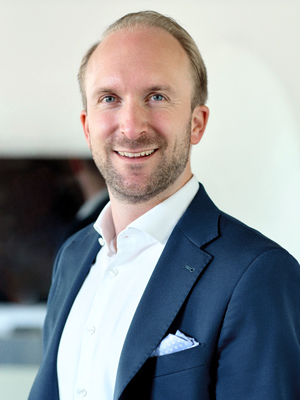 Niklas Ludwig brings over seven years of experience in the financial services sector to the table. After earning his M.Sc in International Business from Edinburgh, he launched his career as a Management Consultant in the Financial Services practice at BearingPoint. Most recently, he served as an Account Manager in the Management and IT Consulting Financial Services practice at Campana & Schott.
Niklas has specialized in conceptualizing and implementing digitalization strategies and business models. He has also been instrumental in advancing digital ecosystems within the insurance and banking industries. Beyond project work, Niklas has actively engaged in key account management and recruitment activities. Interviewing candidates and consultants for new project assignments constituted a regular part of his responsibilities. His managerial role further equipped him to mentor and guide consultants in their career trajectories.
Since joining Montalbetti Partners, Niklas has concentrated on executive search assignments within the realms of management consulting and the insurance sector. In these capacities, he leverages his consulting acumen, industry insight, and expertise in strategy, transformation, and digitalization.
Based in Hamburg, Niklas is fluent in both German and English. He is married and has one child. Outside of his professional life, he is an avid golfer.
Expertise
Executive Search
Consulting
Insurances
Technology